Adult Summer Camp
ATTENTION: This session is now closed. Please see Session II in June!
ADULT SUMMER CAMP
ALL STUDIOS
SESSION I: MAY 28-31
6:00PM-9:00PM
No experience required
Stay cool and creative with evening classes for adults. This May, we invite you to experience our new Adult Summer Camp and make projects in all our studios during Tucson's cooler evenings.
SESSION I
MAY 28 | Tuesday: Saguaro Pendant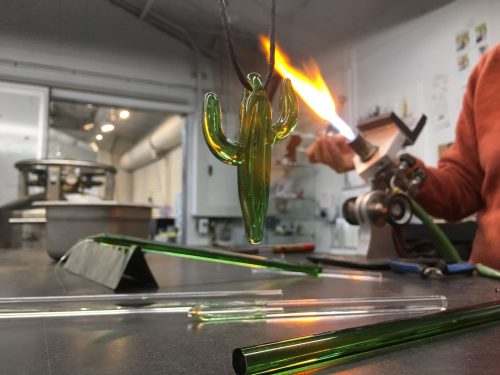 You'll work on the torch to arrange and shape glass into a saguaro cactus pendant. You'll be striping down different colors, learning about hot connections, and how to make gravity your friend. Once done, you can place your desert-themed piece on a necklace!
MAY 29 | Wednesday: 3D Standing Cactus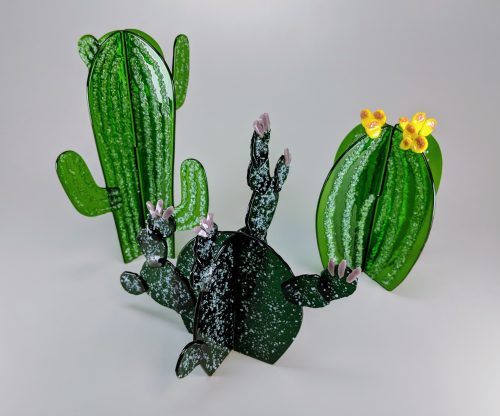 Make a cactus with fused decorative elements. This cactus will stand on its own! No pot required. You'll work in our kiln–fusing studio to learn to to properly cut and design your piece.
MAY 30 | Thursday: Desert Rock Paperweights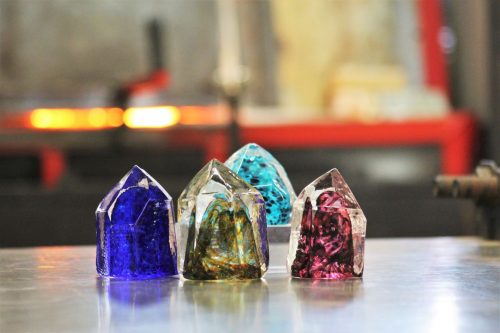 In this class you'll learn the fundamentals of glassblowing followed by a mini-class in making paperweights. You'll pick out the colors and design elements for your paperweight and then work with an instructor to make the piece. Using your our glassblowing tools, you'll create a paperweight of your own design!
MAY 31 | Friday: Hot Flowers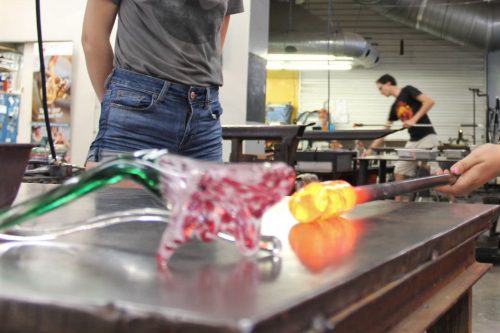 Make a flower in our glassblowing studio alongside our instructors. Do a traditional green stem or get a little wild and do a stem of a different color. It's up to you! You'll also choose the colors for the flower petals and use tools to shape.
Warning
: sizeof(): Parameter must be an array or an object that implements Countable in
/homepages/1/d249002805/htdocs/clickandbuilds/TemporarySGSSIte/wp-content/plugins/woocommerce/templates/single-product/meta.php
on line
17
Additional Information
| | |
| --- | --- |
| Membership: | Member, Non-Member |