Saturday, May 14
10:00 am – 2:00 pm
at Tucson Museum of Art
140 N Main Ave, Tucson, AZ 85701
A day of art activities and fun from three Tucson-based arts and educational organizations.
Children's Museum Tucson, Sonoran Glass School, and Tucson Museum of Art host arts and crafts activities for all ages, including pool noodle robots, glass art magnets, mini-craft masterpieces and more. Puppetsamongus presents a puppet show at 11 a.m. Featuring free activities and others at an additional cost ($3-10).
---
Schedule
10:00 a.m. – 2 p.m: Activities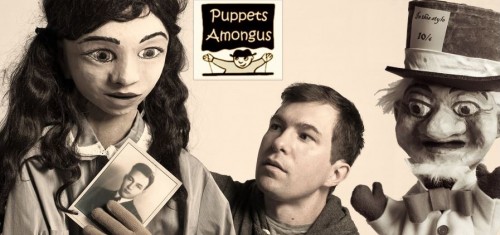 11:00 a.m: Puppet show from Puppets Amongus!
---
Activities

Decorate your own party hat- Free!
Paint a ceramic heart- $3
Design and build a pool noodle robot- $5

Shadow Puppets – Free!
Inspired by the art of storytelling create your own shadow puppet character!
Mini Masterpiece
Create your own masterpiece using various tinkering materials such as pipe cleaners, paper, fabric, buttons, markers, colored pencils, and more!
At 11:00 am Puppets Amongus will be performing in the Museum lobby!