Adult Summer Camp – Session II
$300.00 – $350.00
ADULT SUMMER CAMP
NEW SESSION!
ALL STUDIOS
SESSION I: MAY 28-31 (Sold out)
SESSION II: JUNE 25-28 New!
6:00PM-9:00PM
No experience required
Stay cool and creative with evening classes for adults. This June, we invite you to experience our new Adult Summer Camp and make projects in all our studios during Tucson's cooler evenings.
No experience is necessary to take these classes.
SESSION II
JUNE 25 | Tuesday: Potted Cactus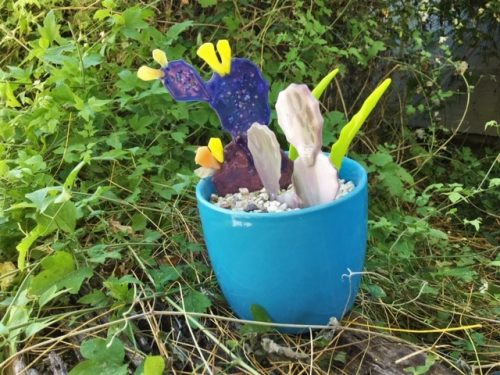 On the first night of classes you'll head into the Warm Shop (kiln-fusing studio) to design your own potted cactus plant. You'll learn to properly cut the shapes for the cacti and flowers to put into your own colorful cactus pot design.
June 26 | Wednesday: Geometric Patterns with SW Design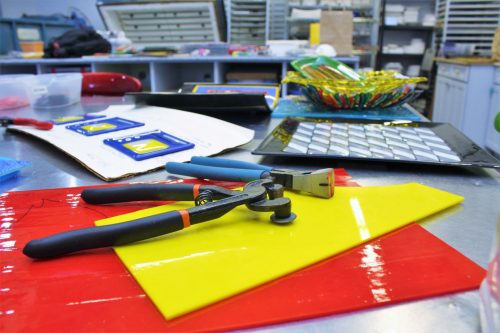 Learn how to use sheet glass to achieve Southwest themed designs in beautiful geometric patterns. Instructor Virgil Jones will help you every step of the way.
JUNE 27 | Thursday: Torchworking Project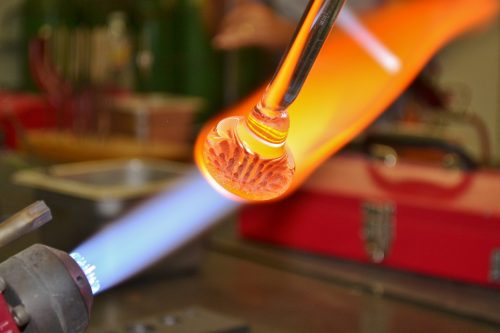 We're putting together a torchworking project on Thursday night. You'll use oxygen-propane torches and rods of colored glass and frit to design your piece. 
JUNE 28 | Friday: Round Paperweight, Cups, and Demonstration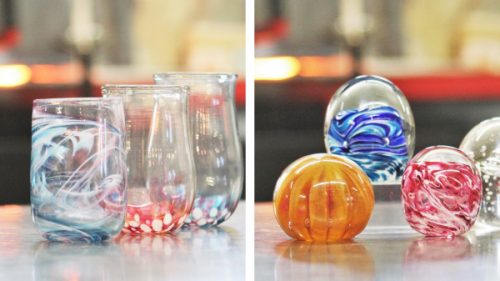 Make a cup and a round paperweight in our glassblowing studio alongside our instructors. The colors are up to you! You'll use our tools and your own breath to help shape and design the pieces. After everyone's pieces are made, our instructors will end class with an exciting glassblowing demonstration.
Description
Questions? Call 520-884-7814
Additional information
| | |
| --- | --- |
| Membership: | Member, Non-member |