Instructor Joshua Wojick
March 3-5, 2017
Friday-Sunday
10AM-5PM
This class will take an in depth look at various cane techniques for surface decoration as well as using different  cold working techniques to achieve a professional finished body of work. Students will learn to make different styles of glass cane and incorporate them into vessels.
This workshop is for intermediate to advanced level students (Intro to Glassblowing + 3 Beginning Glassblowing Series Classes + 2 Intermediate Glassblowing Classes, or equivalent with Hot Shop Director permission). 
SESSIONS
Session I: March 3-5
, 2017
 / Friday-Sunday /
10:00 a.m. – 5:00 p.m. (1/2 hour lunch break)
Open to the public lecture : TBA
CLASS NOTES
Color bar and cane are required for this class. Students may bring their own or purchase from SGS.
ABOUT JOSHUA WOJICK: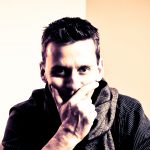 Joshua has worked with glass since 1998 and received his B.F.A from the College for Creative Studies in Detroit, MI. He is currently the studio manager at The Henry Ford Museum, creating early American historical reproductions. In addition, he works as an Adjunct Faculty member teaching glassblowing at the College for Creative Studies. His work is based in traditional Murano style furnace methods—a dichotomy of technique-driven craft and mixed media sculpture which include both man-made and natural materials. He has worked and exhibited with some of the top artists in various studios and galleries throughout the country.