Friday, February 10th, 2017 | 6:oo-7:00 PM
$10 donation for general public
Free for SGS Members
Join us in welcoming Visiting Artist Wesley Fleming for a lecture on his work, a discussion of his art, and a powerpoint presentation from the artist.
Light refreshments will be provided.
---

ABOUT WESLEY FLEMING
PUBLIC COLLECTIONS
Corning Museum of Glass-ISGB President's Collection, Corning, NY
Kobe Lampwork Glass Museum, Kobe, Japan
Racine Art Museum, Racine, WI
GALLERIES REPRESENTING
Clouds Gallery, Woodstock NY
Habatat Galleries, West Palm Beach FL
EXHIBITS & JURIED SELECTIONS 2016
-Small Works, Group Exhibit | Glass Wheel, Norfolk VA
-Presenter, Annual Seminar on Glass | Corning NY
-Spiders! Interconnectedness, Innovation & Stewardship, Group Exhibit | Grant Teton AMK Ranch, Moran WY
-Lifeforms, Group Exhibit | Houghton Gallery, Corning NY
-The Studio at 20, Group Exhibit | Corning Museum of Glass, Corning NY
-Lifeforms, Group Exhibit | Pittsburgh Glass Center, Pittsburgh PA
BIO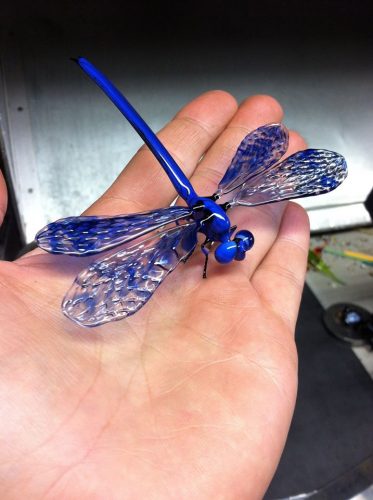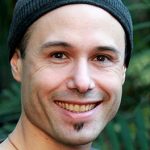 Growing up in rural Pennsylvania, I spent my days exploring the space beneath logs and rocks or reading science fiction. As a result the shapes and colors of the natural world, as well as my own wacky imagination, are the main sources for my work.
With some of my glass beetles for example, I try to capture and mimic an actual species with intricate detail on the tiny limbs and thorax. While in other pieces, I attempt to bring into being a creature from an inner reality or a dream. In some cases I merge the fantastical with the real through choice of color palette or by referencing familiar images in a mythical work.
Regardless of the end result, I find great joy in sculpting glass – witnessing the transformation of a brittle and cold substance to a molten and pliable material then back to a solid form again.