December 8th, 2018   |   Saturday   |   10AM-4PM
Free and open to the public
633 W. 18th Street
---
ABOUT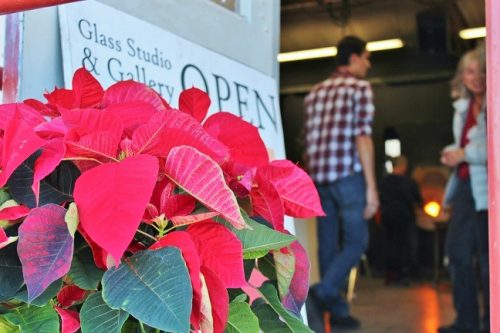 Explore our studios, gallery, and sculpture garden with friends and family. Shop for handmade glass art jewelry, housewares, ornaments, platters, sculptures, and decor. You can even Make Your Own Glass Art at this event through special in-studio experiences. Proceeds support glass art education in Southern Arizona!
Featuring:
-Live ornament glassblowing
-2018 Series of Handblown Ornaments
-Functional and decorative glass art gifts
-Special, no-appointment Make Your Own Experiences (Ornaments, Snowflakes and more! $10-45)
-FREE NARRATED GLASSBLOWING DEMO AT 2PM!
---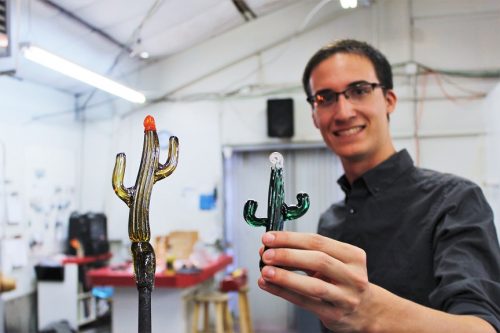 ORNAMENTS AND GLASS ART GIFTS, HANDMADE RIGHT HERE IN TUCSON!

Glass artist instructors have been working on a menagerie of glass art pieces for this event since early November, including a large selection of special hand-blown ornaments.
Event goers will also find pitcher sets and beautiful, detailed torch-worked bead necklaces. One-of-a-kind menorahs have also been made in the glass fusing studio, known as the Warm Shop.
---
HOLIDAY THEMED MAKE-YOUR-OWN EXPERIENCES
You can experience the glass arts for yourself, without an appointment during the Winter Open House. You will be guided by an experienced instructor every step of the way.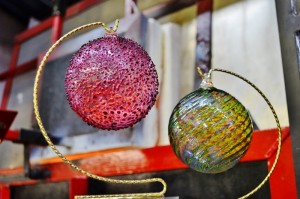 Make Your Own Glass Ornament ($50) is a quick 15-20 minute introduction to furnace glassblowing in our Hot Shop. You choose the color and style of your piece and then assist an SGS instructor in making the piece. You'll use the blow pipe to take your gathered glass, add color, and reheat as needed. Then, you'll blow air into the blow pipe to shape the glass. This can be a popular activity that can generate long waits. You're welcome to call 520-884-7814 and reserve a time slot.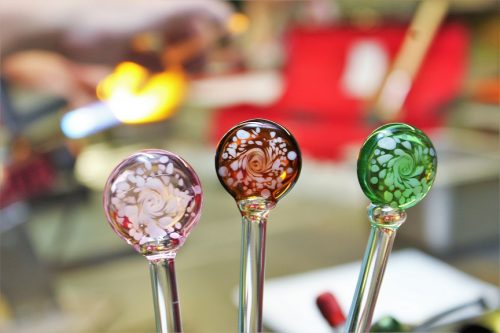 Check out the Flame Shop and try out the art of torchworking ($10-$20)! Make a Snow Flurry Drink Stirrer on the torch and use it to mix your hot chocolate ($20)! Or make a snow flurry fridge magnet to keep on display throughout the year ($10). You'll melt glass with an instructor, choose your base color and dip and apply your snow dots to your piece using an oxygen-propane torch.
Head over to the Warm Shop for our new Fused Snowman Experience ($15 or 2 for $25)! These snowmen are going to get hot in our kiln-fusing studio! You'll get to design your very own snowman to hang as an ornament, sun catcher, or to display as a garden stake. Your choice! 
---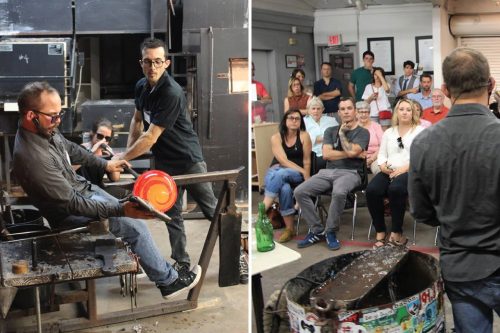 NARRATED GLASSBLOWING DEMONSTRATION AT 2PM
A free glassblowing demonstration will highlight the afternoon! Watch as our glassblowers make something special and narrate the process on our PA system for all to hear. Don't miss it!
---