ADMINISTRATION
---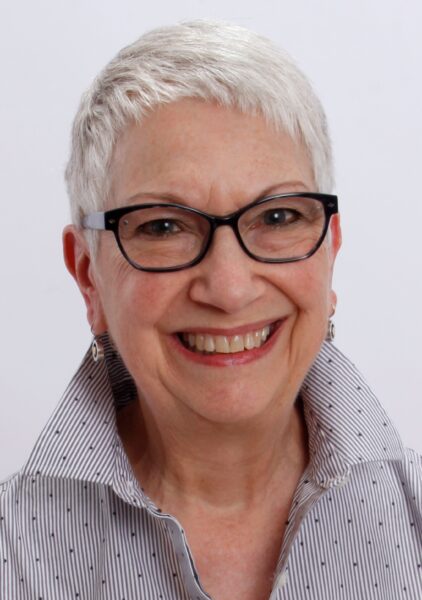 Evan Mendelson, Interim Executive Director
Evan Mendelson has over 40 years of experience working in the philanthropic and nonprofit sectors, including consulting and executive roles for local and national organizations, in small and large cities, and for mainstream and grassroots organizations. She has been trained as a professional Interim Executive Director and has a passion for the arts. Evan has held previous leadership positions at several art organizations, including Board President of the Traveling Jewish Theatre in San Francisco and the Arts Foundation for Tucson and Southern Arizona.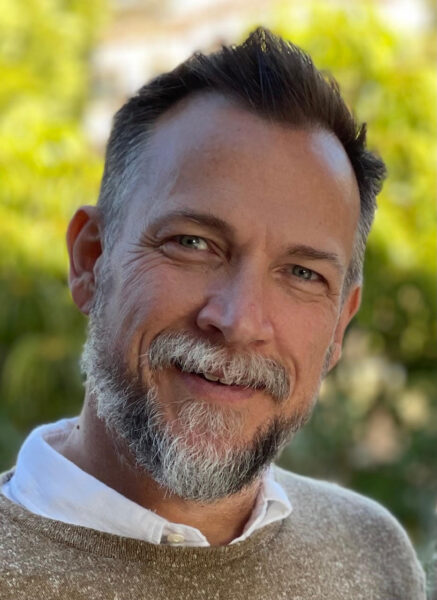 Timothy M Sweeney, Administrative Manager
Tim Sweeney is an accomplished Healthcare Executive with 15 years of industry experience. His professional career has focused on playing the role of an internal and customer facing, "Operations Architect." His professional passion for Healthcare was birthed by his commitment to empowering organizations, partnerships and patients with collaborative, future forward solutions that surpass expectations – ensuring operational adoption.
Tim who earned a BFA in Studio Art from the University of Arizona discovered the amazing world of glass during a semester class at, "Philabaum Glass Studios," in 2002. Shortly after completing the glass course he was invited to join the production team at Philabaum's where he worked for six years. That experience reinforced that in life, quantitative pursuits are the path of least resistance to achieving qualitative nirvana.
INSTRUCTORS
---
Paul Anders-Stout, Director of Shops
Paul Anders-Stout started working in glass in 1999 at Philabaum Glass Studio. Paul's fascination with glass was immediate and intense. While working for Philabaum, Paul earned a Bachelor of Fine Art in sculpture from the University of Arizona, graduating in 2004. Paul did extensive traveling working in studios from Wisconsin to Australia. Paul ran his own studio for five years and has been Hot Shop Director of the Sonoran Glass School since 2014. His work can be found in private collections from Berlin to New York and Tucson to Seattle.
Jason Marstall, Head Hot Shop Instructor/Lead Gaffer
Jason Marstall is the Lead Instructor in our Hot Shop. Born in Tucson, Jason began blowing glass in 2003 through a cooperative program between SGS and the University of Arizona. Today, he continues to build his repertoire of advanced skills in all glass disciplines.
Awards and distinctions include the Arizona Designer Craftsman Award for Art in Craft Media (2006); assistant to Laura Donefer and Jeff Mack for the Corning Museum of Glass Artist in Residency Program; and 3rd Place in the 2013 Tucson Glass Festival. Jason's perpetually evolving style is apparent in his diverse array of work, from studies in blown forms and figurative sculpture to fine Venetian goblets and large carved vessels. His quest for knowledge and technique in glass is an endless endeavor, and his work is often done in series in order to fully investigate, develop, experiment with a particular technique.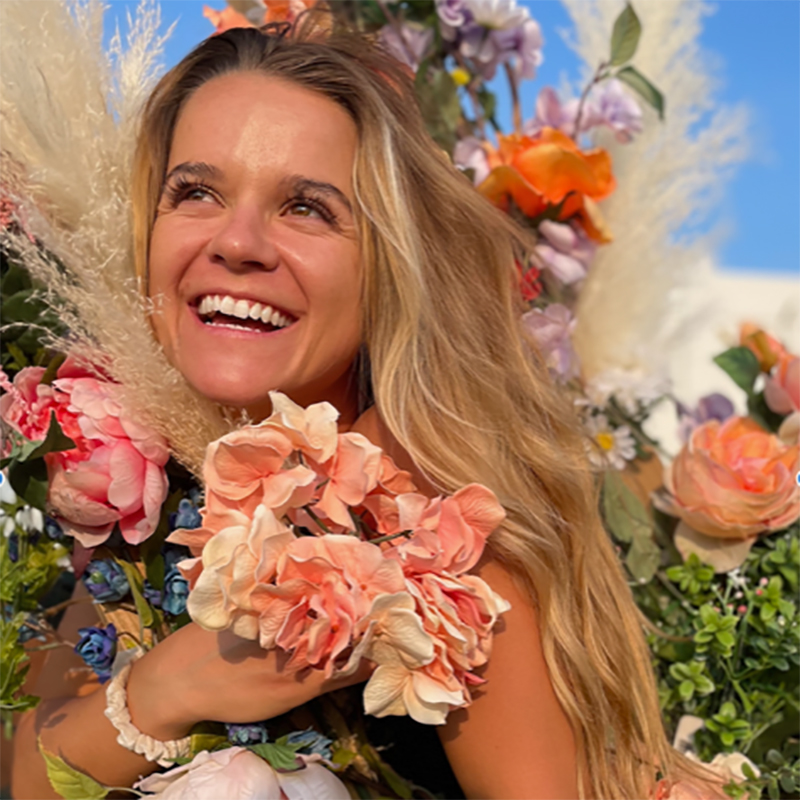 Alexandra Scott, Hot Shop Instructor
Alexandra Scott started working with soft glass in 2012 as a student at Sonoran Glass School. Alexandra has just returned to Tucson from Denver where she spent three years working out of three different glass studios on her own work and assisting both transient and local artists on their endeavors, including public art installations. Her work is currently displayed at the Jacquard Hotel in Denver Colorado and at the Flux Gallery and Studio. Most of Alexandra's work has been crafted for the home and bar, and she has made specialty cocktail-ware for hotels including the Dove Mountain Ritz Carlton.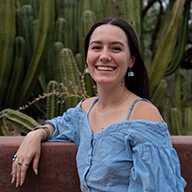 Lauren C. Steinert, Hot Shop Instructor
Lauren C. Steinert received her MFA in printmaking from the University of Arizona, Tucson, Arizona in 2021. She received her Bachelor of Science and Arts from the University of Wisconsin-Madison, Madison, Wisconsin in printmaking and glass-working along with degrees in environmental science and German. She worked as the printmaking technician as well as the relief printmaking Instructor for the University of Arizona throughout her time as a graduate student. Lauren is currently the Printmaking Instructor for Pima Community College teaching relief, intaglio, and serigraphy. She is a Glassblowing Instructor/Assistant at the Sonoran Glass School and also works as an assistant for a local painter.
Lauren began blowing glass in 2015 at the University of Wisconsin-Madison and specializes in imagery through glass. She was a teaching assistant during her undergraduate years for beginning glass students. She has worked with many glass artists through programs such as Pilchuck, Stanwood, Washington–where she has run the Print Shop–to Ox-Bow, Saugatuck, Michigan. Her glass work focuses on vitreography, powder printing, and casting. Steinert's art practice revolves around documenting and archiving the histories of the community work spaces she occupies.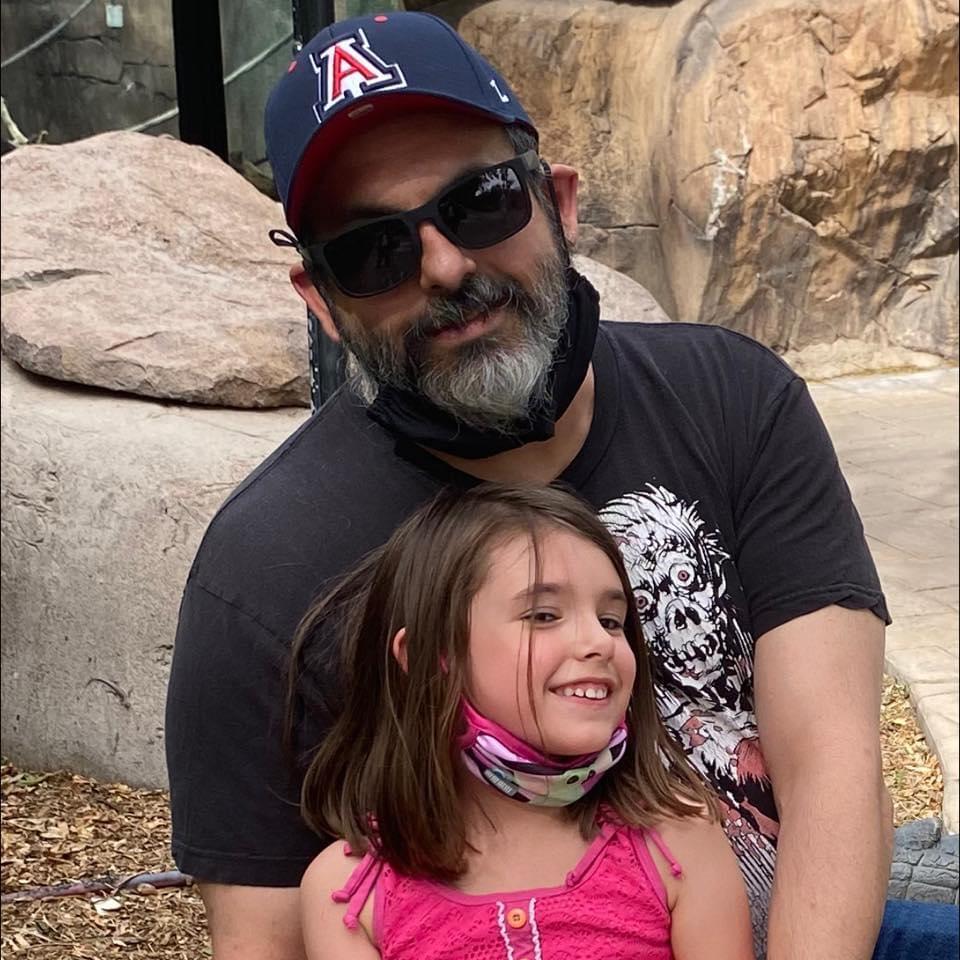 Antoni (Tony) Contreras, Instructor
Antoni (Tony) Contreras is a Tucson native, born to a Latino/Mexican American father and a Spanish immigrant mother. His parents' cultural backgrounds fueled Tony's interests in humanities and the arts. For nearly 10 years Tony worked as his mother's caregiver, teaching him lessons in patience and tolerance… this, with his mother's personal experience of survival, during the Spanish Civil War, its violence and death, are a driving force in his constant empathy, patience and willingness to work with others. From an early age, he became familiar with the eclectic mix of artists, music and writers that inspired his parents. Tony studied at the University of Arizona and received a bachelor's degree in Liberal Arts with a focus on Visual and Fine Arts. He completed a 2-year apprenticeship in Ceramics with German artist, Martina Theis, in a joint program through the University of Arizona and TPAC. Tony has worked as a content manager for websites, freelance graphic designer, and in video production. As a volunteer for Humane Borders, he was engaged in the proactive prevention of deaths from exposure in the Sonoran desert. Tony is most proud of sharing his knowledge and experience with his seven-year-old daughter Natalie, who is currently his greatest inspiration, teaching him through her vantage point. He currently works in both Hot and Warm shops at SGS.
CO-FOUNDERS
---
Dave Klein, Co-Founder
Dave is a glass artist who developed many of the original SGS programs and studios. He received a BA in Education in 1991 and has worked internationally in glass. He continues to work with SGS striving to further enhance educational programs and applications for glass in art, science, and technology.
Tom Philabaum, Co-Founder
In 1973, Tom received an MA from University of Wisconsin where he studied glass with Harvey Littleton. Once he moved to Tucson, Tom started a glass studio in 1975, earned his MFA from UA in 1983, and helped orchestrate the first Glass Art Society (GAS) conference in Tucson that same year. He was co-chair for the 1997 Tucson GAS conference and received the AZ Artist of the Year award in 1998. In 2000, Tom and Dave Klein co-founded the Sonoran Art Foundation (now SGS). He has served on the Board of GAS, American Craft Council, Tucson Visiting Artists Consortium, and SGS.
BOARD OF DIRECTORS
---
Marcia Lerner, President
Katja Fritzsche, Treasurer
Roberta Elliott
Jaime Gutierrez
Alison Harvey
Dave Klein, Co-Founder
Mark Leputa
Peter Morse
Ethan Myerson
Tracy Taft
ADVISORS TO THE BOARD
---
Fritz Dreisbach
Tom Philabaum, Co-Founder