Please e-mail us at info@sonoranglass.org call 520-884-7814 with any questions.

Your support helps us continue to provide artists and students of all ages with positive, meaningful experiences and memories that will last a lifetime. Please consider making a gift today!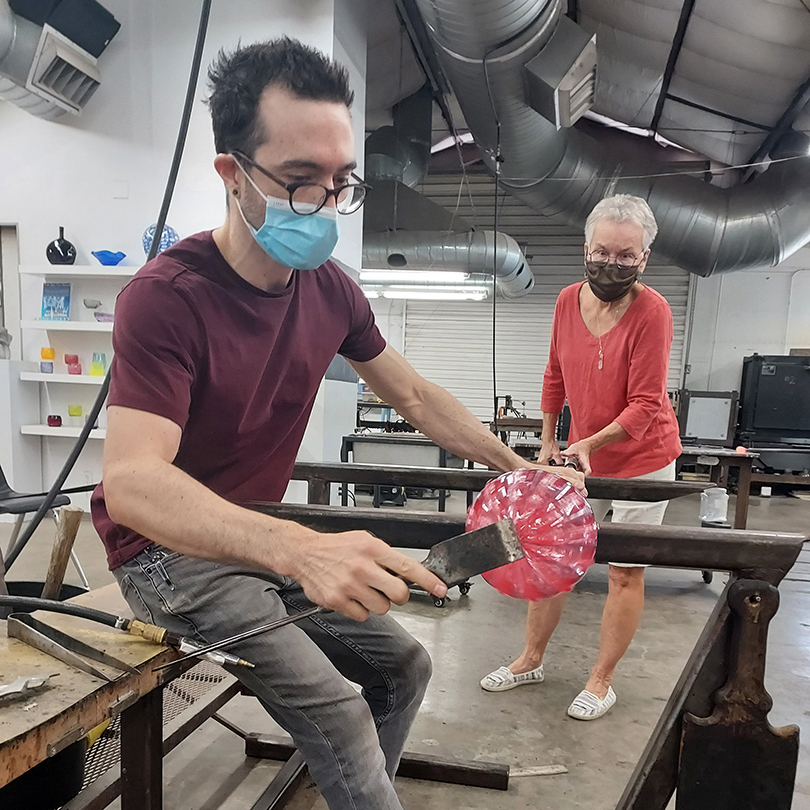 ---
Our mission is to inspire people of all ages to discover the wonder of glass art.
Take glass art classes at Sonoran Glass School and spark your creative fire!
We offer courses in glassblowing, torchworking, and kiln-fusing to students of all levels. We teach students and the general public how to create and appreciate glass as a visual arts medium through educational courses, one-on-one experiences, visiting artist seminars, and community events funded by SGS members and supporters.