Info for the 2018 Flame Off here.
Friday | February 5, 2016
633 W. 18th Street
7:00-11:00 p.m.
$20
Tickets available at the door @ 6:30

Founded here in Tucson by Tom Philabaum, The Flame Off has grown into a highly anticipated flameworking event and highlight of the gem show. Renowned local and visiting glass artists compete against the clock in front of hundreds of spectators.
Catch the competition live on stage and throughout the SGS campus via big HD screens showing multiple live camera feeds.
Food trucks, music, and beer on tap (with ID) will also be on hand.
This is an all ages event. Ticket proceeds support nonprofit Sonoran Glass School and its educational programs.
---
HOW TO PURCHASE TICKETS
You can buy tickets online or at the door. To pre-purchase your tickets online, and proceed straight to Will Call on the night of the event, visit www.sonoranglass.org/flameofftickets. Doors open at 6:30 p.m.
The Flame Off is a fundraiser for the 501 c(3) non-profit glass arts educational organization Sonoran Glass School and its programs.
---
COMPETITION FORMAT & THEME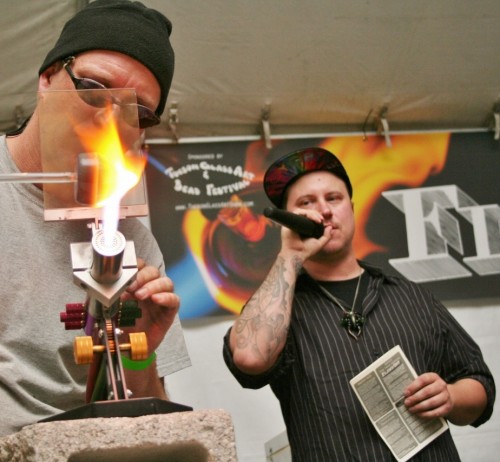 There will be two competition sessions with hosts commentating on the action.
Session I: 7:00-8:30 p.m. 
Session II: 9:00-10:30 p.m.
Theme: "What a Long Strange Trip It's Been."
---
FOOD AND DRINK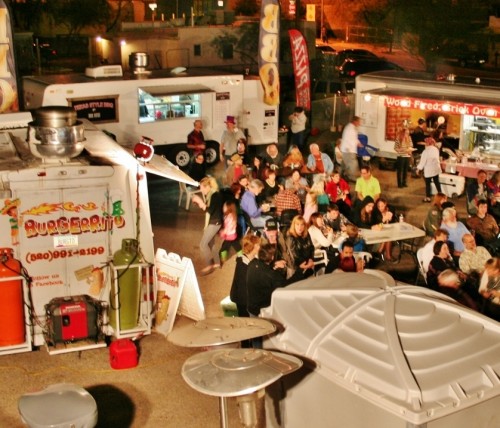 The Flame Off is an official Tucson Food Truck Roundup this year. There will be wine and beer by Thunder Canyon Brewery served by licensed bartenders.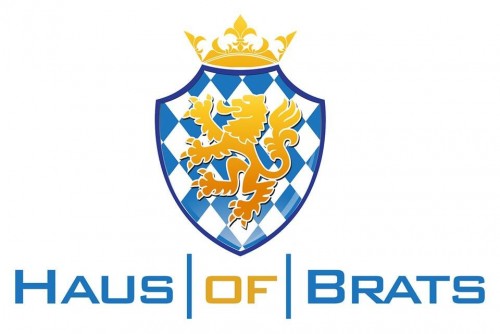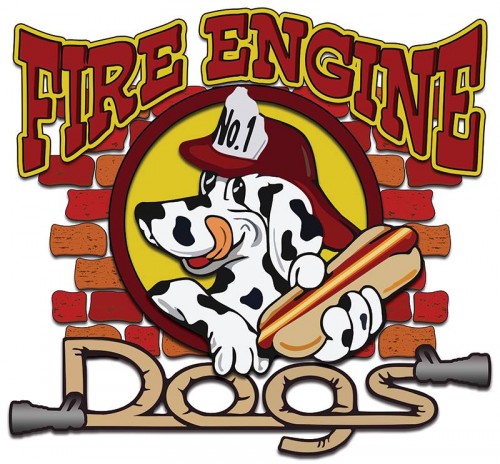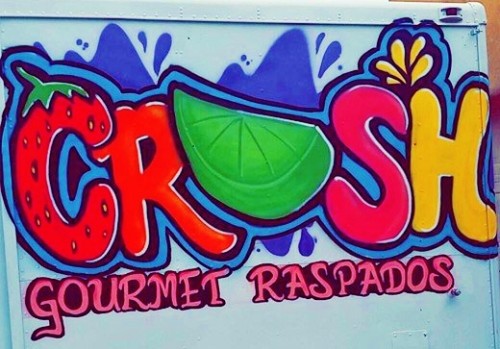 ---
HOSTS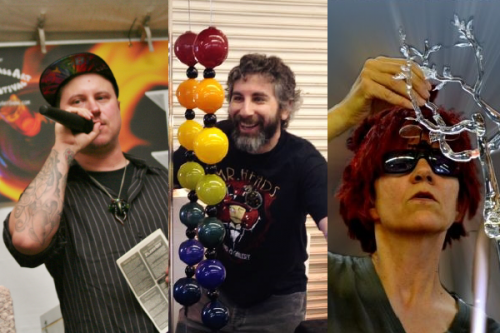 This year's MCs are Matt Bain (Know Ego Glass Art and Flame Off winner [2014], Micah Blatt (glass artist, former Flame Off winner [2013] and owner of Mr. Heads Art Gallery & Bar), and Bronwen Heilman (SGS Flame Shop Director, glass artist, and former Flame Off winner).
Hosts will commentate on the action throughout the session and you may bid on artists pieces as they're being created.
---
FINAL CREATIONS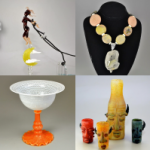 The resulting glass art pieces are spontaneous creations which demonstrate the tremendous skill, under immense pressure, of the competing artists in the glass art medium. It really is like the "Iron Chef" of the torchworking world that offers attendees a chance to get an up-close and personal view of the action.
Final Flame Off pieces will be available for viewing at Sonoran Glass School from February 6th-February 10th.  Saturday from noon to 6 p.m., Sunday from 10 a.m. to 2 p.m., and Monday-Wednesday from 10 a.m. to 4 p.m. (cascading bid closures  
---
BIDDING: LIVE AND ONLINE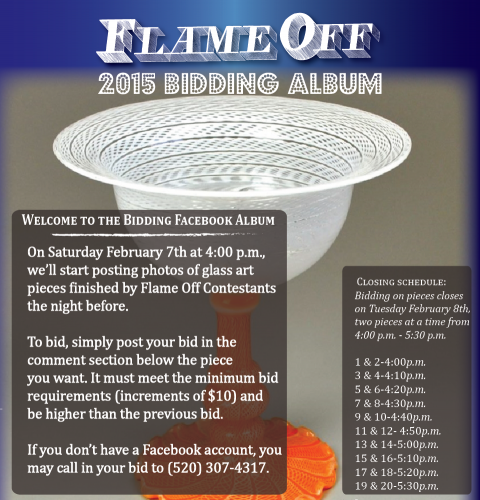 If you wish to bid on any of the pieces during the event you can do so by getting the attention of one of our clipboard-carrying volunteers. Bidding will extend on our Facebook bidding album starting Saturday evening at 5 p.m.
Judges will decide the 1st, 2nd, 3rd, and 4th place winners. Artists who place in these categories will each receive prizes from our Flame Off Sponsors, including glass art tools, supplies, and gift certificates.
---
FLAME OFF 2016 COMPETITORS
SESSION I: 7:00 – 8:30PM

SESSION II: 9:00 – 10:30PM

1. RAVEN COPELAND

2. KIM EDWARDS

3. JAKE FINSAAS

4. BRIAN JACOBSON

5. FLOOR KASPERS

6. ELI MAZET
7. JONATHAN RUSSELL

8. JOHN RYSZKA II

9. AARON SIEGFRIED 

1. TYLER BOGARDUS

2. CHRIS DRURY

3. NATHAN FRITZ

4. MICHAEL HUMPHREYS
5. JOSH MAZET
6. JACK MORRIS
7. CHRIS RILEY
8. JEFF RUTHERFORD
These local, national, and international artists are to compete in one of two 90 min. sessions.
1st, 2nd, and 3rd Place receive prizes from Flame Off sponsors, including glass art tools, supplies, and gift certificates.
A people's choice winner will be voted via the Sonoran Glass School Facebook page after the event.
| | | | | |
| --- | --- | --- | --- | --- |
| | | | | |
| | | | | |
| | | | | |
| Nathan Fritz | Tyler Bogardus | | | |
---
FLAME OFF 2016 PARTNERS & SPONSORS
DOUG HARROUN

Sponsored By
Proceeds benefit Sonoran Glass School and its Youth Development Program, an award-winning art program serving Tucson schools with little to no budget for art programs (Lumie Award, 2011. Tucson Pima Arts Council). Kids 12 and under are free.