The Hot Shop is back after a summer break.
Now, we want you to get back in the studio!
Saturday, September 10th
Studio time: 8:00 AM – 4:00 PM
Glassblowing Lecture & Demo: 5:00 PM
SGS History Video: 6:00 PM
This is a Saturday event featuring specially discounted studio rates during the day and a lec-mo in the evening. Members receive 50% off the normal rental rate from 8 AM – 4PM and free admission to the evening lecture and demo.
EVENING LEC-MO: THE POWER OF THE HEXAGON | 5PM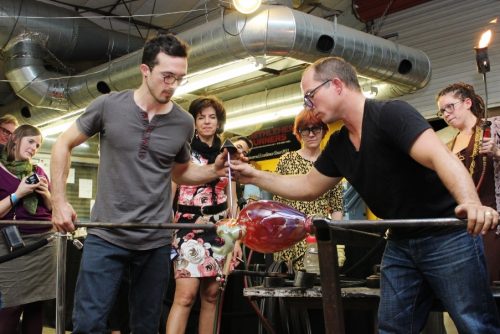 From honeycombs and insect eyes to cloud formations on Saturn, hexagon shapes consistently appear in nature. But why? Paul Anders-Stout and the Hot Shop team will be on a wireless mics explaining why nature favors the hexagon shape for efficiency while demonstrating the phenomenon with glass.
Expect to see murrini formed into a hexagon, mold blowing into hexagon shapes, and a hot-sculpted addition (a glass bumble bee or other form) to the final piece.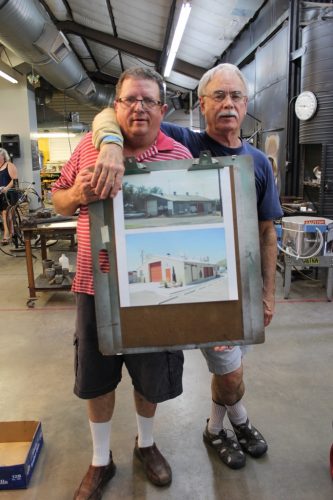 This lec-mo is FREE for SGS members and a $10 donation for the general public. Time permitting, we will be showing a video about the history of SGS following the lec-mo…as September marks the beginning of Sonoran Glass School's 16th year!
SPECIAL STUDIO RENTAL RATES | 8AM-4PM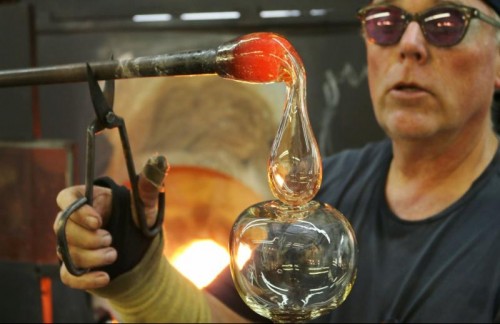 Rent the studio for a two-hour period during any of the times below.
Call the office at (520) 884-7814 to reserve your studio time.
50% Off Member rates:
Small Hole $17/hour.
Large Hole $25/hour
Slot One: 8-10 AM
Slot Two: 10 AM-12 PM
Slot Three: 12 PM-2 PM
Slot Four:2-4 PM