Explore the limitless possibilities of sheet glass. Unlike furnace glassblowing or torch working which use molten glass, this studio works by cutting sheet glass allowing the artist to have more time to focus on color and design elements. The most common style of glasswork in this studio is kiln fusing and slumping but there are other forms of working with sheet glass such as stained glass, kiln casting, and mosaics.
This studio uses, and sells, COE 90 sheet glass. Projects made during classes may take up to 10 days before pickup. You must be age 12+ to register for classes listed below. Projects for ages 4+ can be found under our Make-Your-Own Experience page.
Call (520) 884-7814 to schedule an appointment today!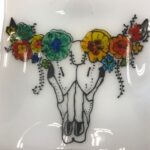 Tuesday, 10/3/23, 9:00 AM – Noon
Students will learn how to use paint and powder frit. You'll transfer a pattern to glass and then fill in with powder frit. Once fired, it will resemble a painting. Then it will be slumped into the mold of your choice. All supplies are provided. All experience levels welcome.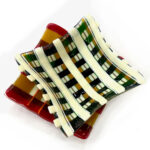 Tuesdays, 10/12/23 and 10/19/23, 1:00 – 3:00 PM
Create a fall-themed glass bowl in with Warm Shop Manager Brianna Barron. Learn cutting and layering techniques as well as the interplay between opaque and transparent surfaces. Your project will then be fused and slumped to make a 6″ x 6″ bowl shape.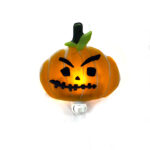 Saturday, 10/14/2023, 9:00 AM – Noon
Make a Jack O'Lantern night light or magnet with Warm Shop Manager Brianna Barron! During this is a single, three-hour class, you will cut out your shape, and learn how to use a contour fuse to create dimension, all while creating a fun fall-themed item for your home or to give as a gift!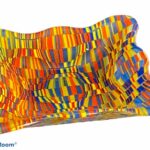 Tuesdays, 10/17/23 & 10/24/23, 9:00 AM – Noon
This class is designed for both new and experienced glass artists who are interested in learning the Bargello technique, also known as glass tapestry. You will make two 6" x 6" finished pieces, which can be left flat or slumped into molds of your choice.  You will also have leftover pieces that you can use to create additional pieces after the class.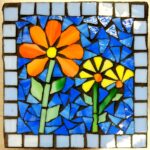 Wednesday, 10/18/2023 1:00-4:00 PM
In this class you will learn all about the art of mosaics! You will learn to cut glass, layout your design, and complete your project. You will be using our precut glass to create either a cactus or floral 6″ x 6″ tile trivet. This class is designed for beginners. You will complete your project during the class. The instructor (Mary Burke) will grout the pieces to be picked up at a later date.
Intermediate Mosaic Class Create a Lazy Susan!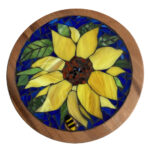 Wednesday, 10/25/2023 & Wednesday, 11/1/2023, 1:00-4:00 PM
Students are required to have previous glass cutting and/or mosaic skills. You will use a design of the instructor's, or bring your own design. You will learn intricate cutting techniques, how and when to use various adhesives, and all the ins and out of the art of mosaics!
Creating Optical Bubble Patterns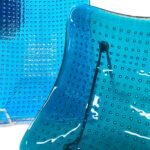 Wednesday 11/1/23 & 11/8/23, 5:30 – 8:30 PM
In this class, Instructor Tony Contreras will teach students how to use bullseye sheet glass and stringers to create both consistent and irregular optical bubble patterns in kiln formed glass. Students will create a total of three finished products; a serving platter (5" x 10") and two plates (5" x 5") and two plates (5" x 5").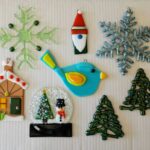 Saturdays: 12/2, 12/9 & 12/16/2023, 1:00-3:00 PM
Get a jump on making decorative ornaments for your tree, home or gifts for special people. Make glass trees, wreaths, menorahs, snowflakes, snowmen, dreidels, stars, cacti, snow globes and more, in this fun, three-week course designed for beginners on up. Sonoran's glass-cutting class recommended, but not required.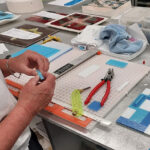 Date: Second Saturday of each month, resuming November 11th
Time: 1pm – 4pm
Instructor: Diane Dito
Description: Scoring, breaking, and nipping are skills essential to many forms of glass art, including fused and stained glass, mosaics and more. This workshop provides an overview of glass-cutting tools and their functions, as well as hands-on practice using: the Morton System for straight cuts; a glass square; and circle and lens cutters. Recommended or required for many of Sonoran Glass School classes, this workshop will give students a solid foundation with which to begin or continue their glass art journeys.
An overview of the art of glass fusing will be covered as well!
Materials included. 
The Warm Shop includes four large work tables along with additional outdoor workspace, three 22″ Paragon kilns, three large bathtub kilns, a variety of small AIMS "igloo" kilns, plenty of hand tools, and an assortment of fusible and non-fusible glass.